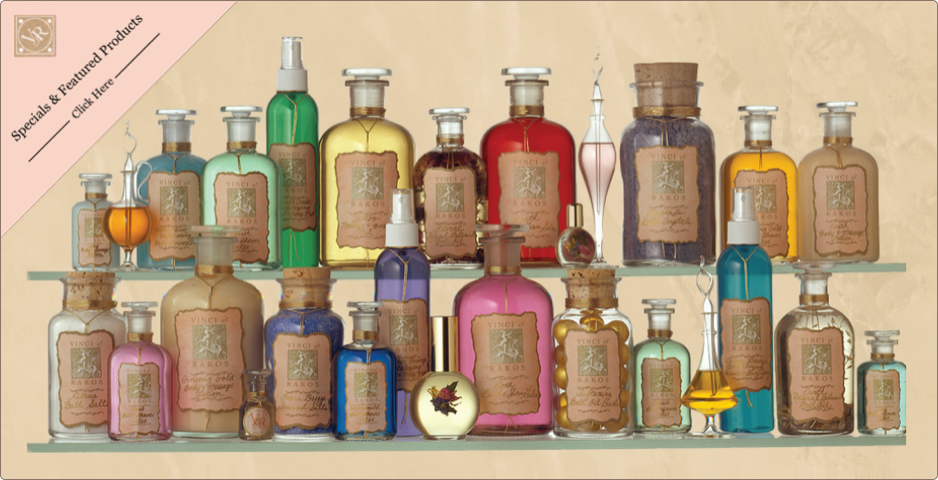 Welcome to Vinci & Rakos, a superior collection of custom blended parfums, body, bath and spa care products, as well as unique gifts, elegantly wrapped gift boxes and exquisite gift baskets. All were created by Dolores M. Vinci to "awaken and stimulate the senses" of discriminating men and women. The site features over 200 beautiful Vinci & Rakos Parfums. The fragrances have been arranged in two ways to help in the selection of a scent, Alphabetically and By Predominate Notes & Categories. National botanical extracts, minerals and vitamins are used in the creation of the body & bath care formulas, and all formulas are non-alcoholic.  Formulas are reviewed on a regular basis for potential ingredient updates and changes, such as the removal of parabens. In addition, Earth scented candles, handmade incense, scented sachets, Italian candies and doggie care products are presented on the Vinci & Rakos section of the website, along with her fragrances, body & bath care products.


Welcome to Who Makes Sense?, an online specialty boutique and gift emporium created with a European flair, reminiscent of the store Dolores had in Los Angeles many years ago. It was at this store where she launched her Vinci & Rakos fragrance and product line. At Who Makes Sense? Dolores offered items to lose yourself in luxury, realize your fantasies and "awaken and stimulate" the senses — smell, touch, sight, sound, taste, spirit and sometimes even your sense of nonsense. This Who Makes Sense? section will feature unique and one-of-a-kind items, such as paintings, prints, crystal, ceramics and books. If known, the history or story of the item will be included. The one-of-a-kind items will change on a regular basis, as they are sold, then replaced with new finds. When available, women's and men's fragrances that have been discontinued by cosmetic and fragrance houses will also be featured. In addition, Dolores will be on the look out for new products and concepts that she will also feature on Who Makes Sense?  section. 
Click on the Vintage Finds button on the top Menu to connect to Who Makes Sense?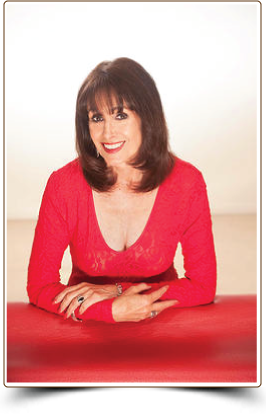 Dolores M. Vinci
Creator & Owner
Phone for Orders/California:
760.674.3060
Phone for Orders/Outside California:
1.800.545.4332
Cell Phone for Dolores:
760.898.9228
Fax for Orders:
760.674.3070