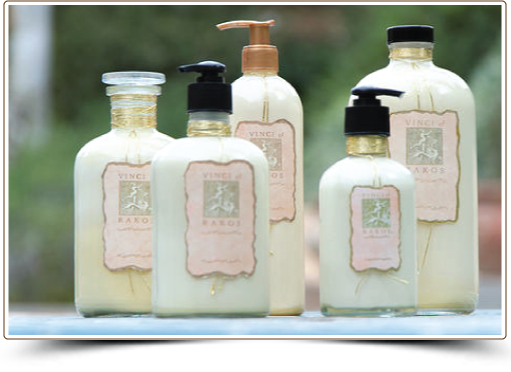 Moisturizing Body & Massage Lotion
This therapeutic and moisturizing lotion is rich in antioxidants to reduce the effects of environmental stress on your skin and to help protect the skin barrier. The Lotion contains a high level of Vitamins E, D and A to help build the skin's natural defenses and promote a healthy glow. Natural botanical extracts of chamomile, lavender and lemon balm contain properties to help clarify, heal and protect the skin. Essential fatty acids from cold pressed oils help penetrate deep into the skin for increased moisturization. The lotion is designed to use from head to toe, excellent when used immediately following bathing or showering to lock in moisture.
To finalize your spa treatment, apply generous amounts to the body and massage until absorbed. After applying this lotion on a regular basis, your skin will feel incredibly soft and smooth. A client favorite for over 30 years and is freshly scented in the fragrance of your choice.
                                            8.4 fl oz $49.50 – Clear Glass  *  Cobalt Blue Glass  * Plastic  (all with Pumps)
                                           13.5 fl oz $59.50 – Clear Glass  *  Cobalt Blue Glass  (all with Pumps)
                                           16.9 fl oz $69.50 – Plastic with Pump 
                                             16.9 fl oz $75.00 – Glass with Glass Stopper
                                           25.5 fl oz $79.50 – Clear Glass with Pump
                                           29.5 fl oz $89.50 – Clear Glass with Screw Cap
                                           33.8 fl oz $99.50 – Plastic with Pump