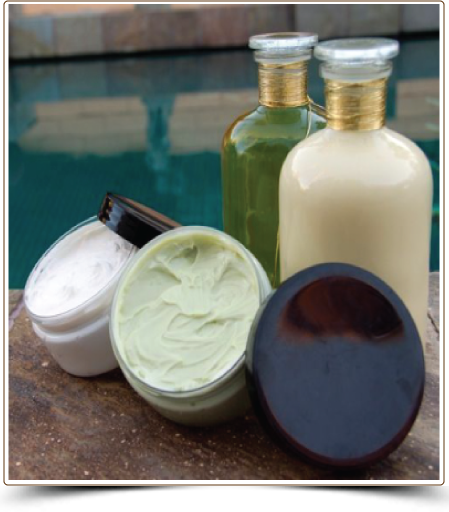 Vinci & Rakos Body Care
Moisturizers achieve excellent results when used immediately following exfoliating, bathing or showering to lock in moisture. Apply generous amounts to the body when your skin is slightly damp, then massage into your skin until absorbed. The results will be smooth and radiant skin and soft to the touch. Moisturizing on a daily basis can help prevent your skin from becoming dry and even flaky. The harsh environment, in-home heating, air conditioning, too much sun, and our diets all play into dryness and the lack of moisture. Even oily and sensitive skin needs moisture. Wikipedia states that moisturizers prevent and treat dry skin, protect sensitive skin, improve skin tone and texture and mask imperfections.
The Vinci & Rakos moisturizing products are available in oil, lotion and cream formulas, something for everyone depending on the condition of your skin and the time of the year:  Moisturizing Body & Massage Lotion, Conditioning Body & Massage Oil, Nut Free Body & Massage Oil, Luxurious Body & Massage Cream and Whipped Body & Massage Butter. The Vinci & Rakos Specialty Body Care products include the following beneficial formulas: Invigorating Herbal Muscle & Foot Rub, Revitalizing Body Mist and Natural Strawberry Lotion for Lovers.  The Vinci & Rakos Body Care products helps satisfy the skin care needs of both men and women.

                  Click Product Images Below